Upcoming Presentations, Book Talks and Appearances
August 8, 2019, Schaumburg Public Library, book talk and signing
Past Events and Appearances
March 21, 2019, Morton Arboretum, Book Discussion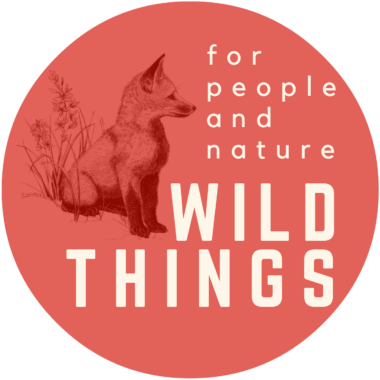 February 23, 2019 — Wild Things Conference, "You Don't Know What You've Got 'til it's Gone — Protecting the Natural Lands of Illinois." University of Wisconsin Press will be selling copies of the book at the conference.
January 17, 2019 — Wild Ones Rock River Valley, Book Discussion and Book Signing.
November 28, 2018 — Seminary Co-Op/57th Street Books, presented in partnership with the University of Chicago Program on the Global Environment, Book Discussion facilitated by Sarah Fredericks, Assistant Professor of Environmental Ethics, University of Chicago
November 5, 2018 — John
Wesley Powell Audubon Society & Illinois Wesleyan Biology and Environmental Studies Program, Book Discussion
October 24, 2018 — Natural Areas Association Conference, George B. Fell Award Banquet Speaker, Indiana University, Bloomington
October 4, 2018 — Jo Daviess Conservation Foundation Appreciation Event, Presentation and Book Talk
June 14, 2018 — Morton Arboretum, Leafing Through the Pages book group discussion
September 20, 2018 — Southland Green Drinks, Presentation and Book Talk
May 5, 2018 — Illinois State Historical Society, Annual Meeting and Awards Luncheon
March 29, 2018 — Midewin National Tallgrass Prairie, Book Talk
February 15, 2018 — The Nature Conservancy Illinois Chapter, Book Talk
March 1, 2018 — Prairie State Conservation Coalition, Book Talk
November 4, 2017 — Pullman National Monument, co-sponsored by Historic Pullman Foundation, Book Talk and Signing
October 11, 2017 — Chicago Public Library Carl Sandburg Awards Dinner.
August 12, 2017 — Volo Bog State Natural Area "Of Books and Bogs" Book Discussion
June 15, 2017 — The Conservation Foundation, Book Talk and Signing
June 9-10, 2017 — Printer's Row Lit Fest
May 7, 2017 — 1590 am WCGO, the Mike Nowak Show Radio Interview
May 5, 2018 — Illinois Environmental Council/Sierra Club Illinois, Book Talk and Signing
April 27, 2018 — Arcadia Books, Spring Green, WI, Book Talk and Signing
April 25, 2017 — Wisconsin Public Radio Interview
April 20, 2017 — Metropolitan Planning Council "Think and Drink" Book Talk and Signing
March 21, 2017 — Natural Land Institute Annual Dinner — Keynote Speaker and Book Signing